16-07-2020, 09:18 PM
The Facebook Effect

The Facebook Effect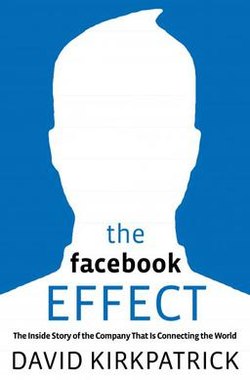 Code:

There's never been a Web site like Facebook: more than 350 million people have accounts, and if the growth rate continues, by 2013 every Internet user worldwide will have his or her own page. And no one's had more access to the inner workings of the phenomenon than Kirkpatrick, a senior tech writer at Fortune magazine. Written with the full cooperation of founder Mark Zuckerberg, the book follows the company from its genesis in a Harvard dorm room through its successes over Friendster and MySpace, the expansion of the user base, and Zuckerberg's refusal to sell. The author is at his best discussing the social implications of the site, from the changing notions of privacy to why and how people use Facebook—increasingly it's to come together around a common interest or cause (the eponymous Facebook Effect). Though significantly more informative, thoughtful, and credible than Ben Mezrich's The Accidental Billionaires, it may be hamstrung by its late entry; the furor over Facebook has more or less subsided, and potential readers are more likely to be using the site than to be reading about its origins. (June)
Copyright © Reed Business Information, a division of Reed Elsevier Inc. All rights reserved.

From Booklist
Starred Review The greatest measure of the appeal of a business narrative is its story-ability, that is, the ways in which the tale of a corporation's ups and downs grabs its readers. Such is the case with Fortune magazine journalist Kirkpatrick's look at Facebook and its growth. The reason? In part because its co-founder now CEO Mark Zuckerberg allowed almost unprecedented access to the author––not one but several times. The results seems to mirror Zuckerberg's insistence on an "open and transparent" dialogue with itself and with its customers. Starting from a 2003 Harvard campus Web site created to keep track of schoolmates, Facebook has grown in less than a decade to nearly a half billion users and multimillions in revenues, a growth trajectory credited to its C-suite's unwavering vision and its continual innovations––including News Feed, multiple applications, and self-service advertising. Talented people, too, add to the explosion that is Facebook; Kirkpatrick's pages are populated with names like Steve Ballmer, Lawrence Summers, Larry Brin, and lesser-known others who've contributed to this social networking phenomenon. Kirkpatrick also keeps his superlatives in check, weaving stories about Zuckerberg and his cadre while clearly showing the warts as well. An intriguing, almost participatory, read. --Barbara Jacobs
Code:

https://nitroflare.com/view/0F27F8061CFCACF/The_Facebook_Effect.rar
OnGoing "Group Buy" - Save 98% of Original Product Cost
.
.
Exclusive V.I.P. Memberships for TvBB Members
.
.
Kindly Buy

NitroFlare

 Premium Account using our Download Links...
Support Us, We will bring you More Valuable Bussiness Materials
--------------------------------------------------------------------------------------
Search Here...
|
If u cann't Find...? 
|
Request Here...