23-06-2020, 04:19 AM
Peter Lynch - Learn to Earn

Peter Lynch - Learn to Earn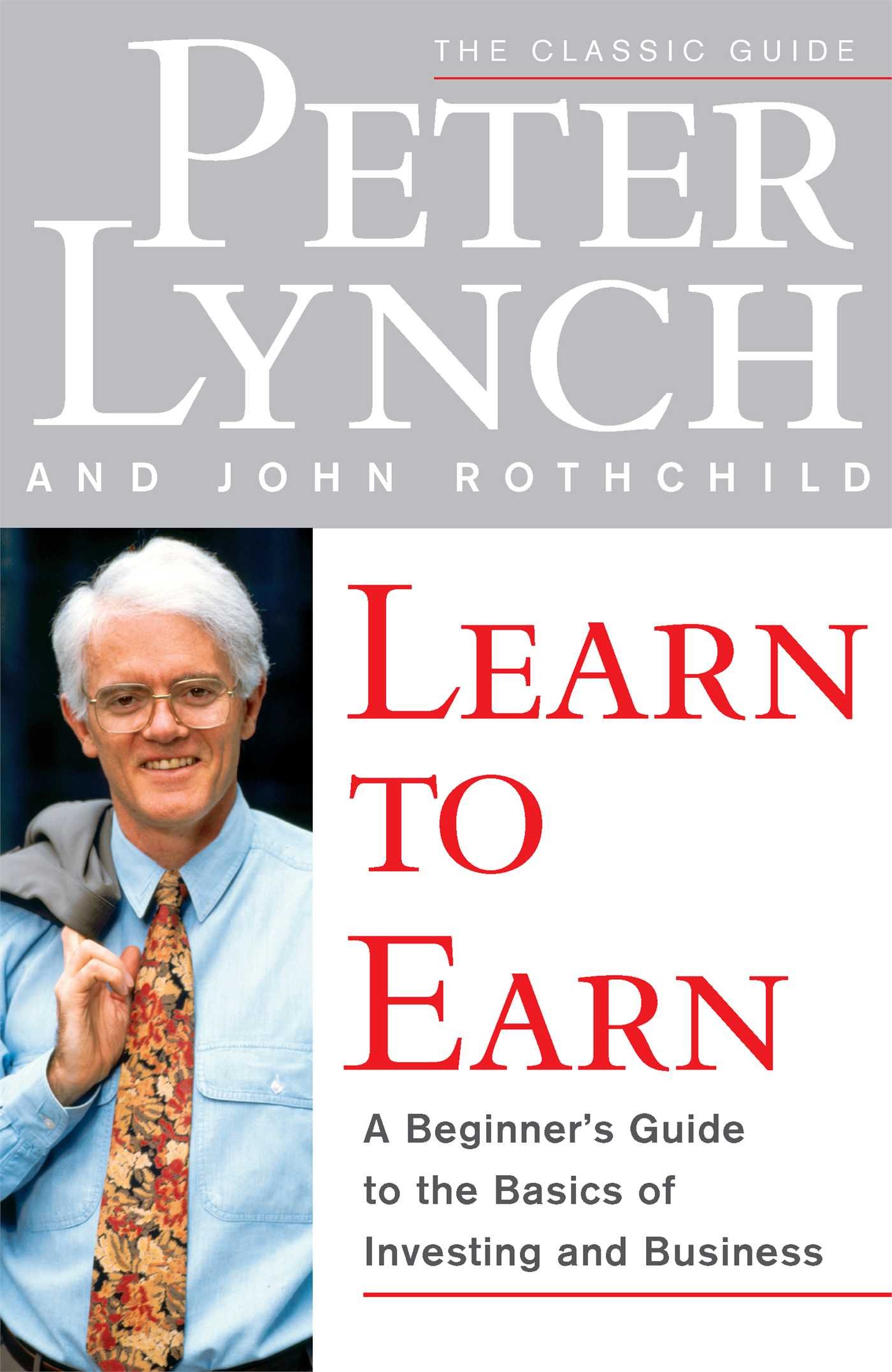 Code:

"Public companies are everywhere, and they surround you from morning to night. . . . Nearly everything you eat, wear, read, listen to, ride in, lie on, or gargle with is made by one. Perfume to penknives, hot tubs to hot dogs, nuts to nail polish are made by businesses that you can own." —from the Introduction.

McDonald's, The Gap, Circuit City, Gillette, CBS, and thousands more . . . anybody can own part of big and small companies. As companies grow and prosper, you can too. Whenever burgers are eaten, sweaters are purchased, batteries are used, and faces are shaved, you've got a piece of the action. From Alexander Hamilton to Warren Buffett, people have been making big money by investing in the corporations and institutions around them.

Mutual-fund superstar Peter Lynch and author John Rothchild explain what's not normally taught in high school —how the stock market helps you and how it helps the country. By understanding how and why the stock market works when you buy a share of a company or purchase a mutual fund, you can make informed —and profitable —decisions. Whether you're saving for college, a house, a trip, or retirement, there is no better method to secure a sound financial future than to invest. Young or old, there is no better time to start investing than now.

"Investing is fun. It's interesting.

It can put you on the road to prosperity for the rest of your life. . . ."

Learn to Earn gives you the expert guidance you need to make the right start. Lynch and Rothchild cover the gamut on investment fundamentals and principles, from choosing stocks, to picking a broker, to reading an annual report. Learn to Earn reveals how to decipher the stock pages and how to evaluate the pros and cons of the five basic investment vehicles —savings accounts, collectibles, houses or apartments, stocks, and bonds. Yet, there is much more to investing than just the principles, and there is much more to Learn to Earn than just the fundamentals. Opportunity comes in many forms, from many sources, with many histories. Brimming with stories and parables, Lynch and Rothchild also explain:

* Why the world as we know it would collapse without investors . . .
* How capitalism, from the time of the American Revolution on, has shaped the past, and how that affects us today . . .
* How Coke, Campbell's Soup, Ben & Jerry's, Microsoft, and other big companies got   started, who gets rich from them, and how they got that way . . .
* How to know the real story behind the price of a stock
Code:

https://nitroflare.com/view/97C150C86CD68A6/Peter_Lynch_-_Learn_to_Earn.rar
OnGoing "Group Buy" - Save 98% of Original Product Cost
.
.
Exclusive V.I.P. Memberships for TvBB Members
.
.
Kindly Buy

NitroFlare

 Premium Account using our Download Links...
Support Us, We will bring you More Valuable Bussiness Materials
--------------------------------------------------------------------------------------
Search Here...
|
If u cann't Find...? 
|
Request Here...